Swell Test Apparatus Manual
CODE NO. - NTI-SI-027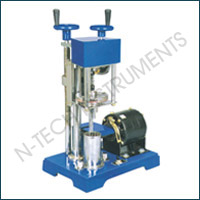 Laboratory Vane Shear Apparatus
CODE NO. - NTI-SI-028
It consists of clear transparent glass having uniform clarity through out the hydrometer which density scale is engraved. The scale range is 0.995 to 1.030 densities (gms/ml) at 27 degree centigrade.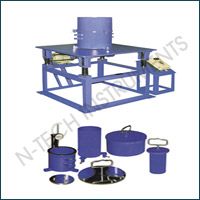 Relative Density Test Apparatus
CODE NO. - NTI-SI-031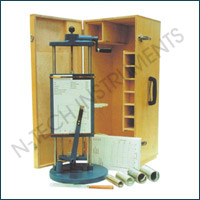 Unconfined Compression Testing Machine
CODE NO. - NTI-SI-032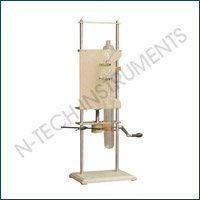 Grain Size Analysis
CODE NO. - NTI-SI-033
This instrument is used for preparing soil samples for various tests like Triaxial Test, Unconfined Compression Test etc. Soil lathe consist of a cabinet enclosing motor and gear system whichrotates a disk at 24 R.P.M. this disc adopts gripper plate of various size. An up right has an adjustable holder and takes upper gripper plates of different diameters. Arrangement is provided to control height and depth of cutting tool through a lead screw which has speeds 0.8mm/min. and 1.6mm/min. Supplied complete with gripper plate pairs for 38mm, 50mm, 75mm, and 100mm dia specimens.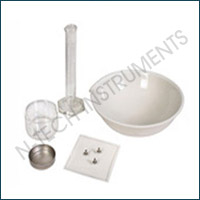 Shrinkage Limit Apparatus
CODE NO. - NTI-SI-035
Proving Rings
CODE NO. - NTI-SI-36
Capacity Available
Avaliable From 2 KN to 3000 KN Capacity